We all have that one bag into which we just like to throw our everyday makeup and beauty essentials, am I right? Well if not, I know that I am one of those people at the moment. I just like to keep everything important together in one little bag so it's easier to reach whenever I want or have to do my makeup!
But now on to the essentials....
Of course there is a foundation and two concealers in my bag. The foundation I'm using at the moment is the L'Oreal Perfect Match Foundation in 2.C Rose Vanilla and it's - hands down - the best foundation I have ever used. I probably say this about every makeup I start using and that I am fond of right away but this time I really am satisfied with the shade and the texture as well! It also makes my skin look flawless which is always a plus!
And to match my foundation I also just recently purchased the L'Oreal True Match Concealer in 2 Vanilla. I honestly thought this wouldn't be the perfect shade for me because it looked a bit too dark when I swatched it at the counter but I am absolutely content with how it covers every spot and imperfection I have!
For my dark under-eye circles I love to use the Maybelline Age Rewind Eraser Eye Concealer in 03 Fair. This is just the perfect concealer (and shade) to cover up the dark circles under my eyes and it instantly brightens up that area; love it!
To set my makeup in place I still use the Rimmel Stay Matte Long Lasting Pressed Powder in 001 Transparent, because it's just my Holy Grail when it comes to face powders.
For contouring and also for bronzing I like to use the Catrice Cosmetics Prime And Fine Professional Contouring Palette in 010 Ashy Radiance. It's a lovely cool toned brown that perfect for my skin tone!
I don't really use the highlighter that comes with this palette, though, because the ever so popular Mary Lou-Manizer by theBalm has still got its very special place in my heart. It's just stunning me every single time I apply this to my cheekbones; such a beautiful highlight!
After all of the parts above, I go on to my brows, and lately I've been using the Catrice Cosmetics Eyebrow Filler Perfecting & Shaping Gel for filling them in and bringing them in shape.
Sometimes, when I feel like applying a bit more makeup than usual, I like to use the Catrice Cosmetics Absolute Rose Eyeshadow Palette to add some colour to my eyelids. Same goes for my lips: if I feel like wearing lipstick I looove to apply MACs Twig!
And last but not least, I apply a few coats of my beloved Maybelline Lash Sensational Mascara. It's just an amazing mascara that I absolutely adore and still totally recommend!
That was it for my beauty essentials! :-) I hope you enjoyed!
But for the very end of this post I want to mention to you the new Beauty Section at Farfetch, including all kinds of luxury beauty products! And to give you an idea of what they have in stock you can find a little wishlist of mine down below....
All these products I would label as 'blogger recommendations' because let's face the truth here... We've seen 4/5 of these on other blogs or YouTube channels before, haven't we? haha :-)
Nevertheless, I still am lusting over these five products in particular:
Have a look at their Beauty Section and let me know what your favourites are! x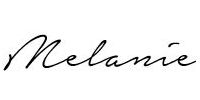 *In collaboration with Farfetch