When it comes to my hair I really like to try new shampoos and conditioners every once in a while, so I was more than pleased when I was able to try out The Envy Blowdry Set*, i
t comes with a hair treatment, a cleansing shampoo and a detangling conditioner.
To start off with the smell of this: it's amazing. I think it smells fresh and very much like lemon or citrus and I really like it! Washing my hair has just become so much more refreshing with this :-)
As for the treatment, you can use this on dry hair as well as on wet hair - which I much prefer - before shampooing.
However, the shampoo is by far my favourite from this set! It makes my hair so soft and shiny! And whenever I'm using the conditioner afterwards, my hair looks like I've just come back from the hairdresser. It's amazing and I'm not just saying that, it really stunned me the first time I used this and of course I'm still impressed!
This set has definitely become part of my go-to haircare routine and I'm so not looking forward to the day when I'll run out of these! :-(
Have you heard of Envy Professional before? x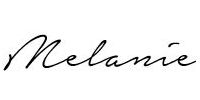 *PR Sample