It was snowing when I was writing this. Yep. Summer just seems so far away... *sigh*
But I wanted to write this post anyway because at some point of the year, the sun will be shining again and it will be the perfect time to hit the beach! Plus, I was introduced to Adore Me's swimwear and lingerie collections so it's even more ecxiting to share my #BeachDayMusts with you.
And as you can read by the title of this post, this is exactly what I'm going to write about today!
Starting with the right clothes to wear, which are obviously a bikini, sandals, a tunic and a hat, I found a few pieces on Polyvore that I would definitely take with me this summer! Turquoise and aqua coloured clothes are just a must for me at the moment!
Of course, sunglasses are just as important as well as the right sunscreen to protect your skin, so these things would come with me as well.
As for a beach bag, I would always bring a tote bag to fit everything needed, such as a towel, makeup, my phone, etc.
Speaking of makeup, there are just a few bits and bobs that I would bring to the beach and apply in the morning. It's just a very minimal makeup look, consisting of concealer, mascara, a bit of highlighter and a nude lipstick.
For those four makeup bits I picked the Urban Decay Naked Skin Concealer, the Benefit Roller Lash Mascara, the Tarte Rainforest of The Sea Skin Twinkle Lighting Palette and the Sea Drench Lip Splash Lipstick in the shade 'Beach Bum' from the same Tarte collection.
There's also the Marine Boosting Mist from Tarte which I think would be great to have at the beach and to spritz on every once in a while to keep the skin fresh and hydrated.
That was basically it for my Beach Day Essentials post! What would you take to the beach with you?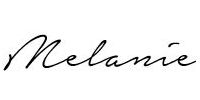 *In collaboration with Adore Me